Very happy with White Fan Doilie. It really worried me for a while because it was ruffling. I managed to save it, though, by crocheting so tightly my hands ached for hours after finishing it. It was worth it. It's so pretty.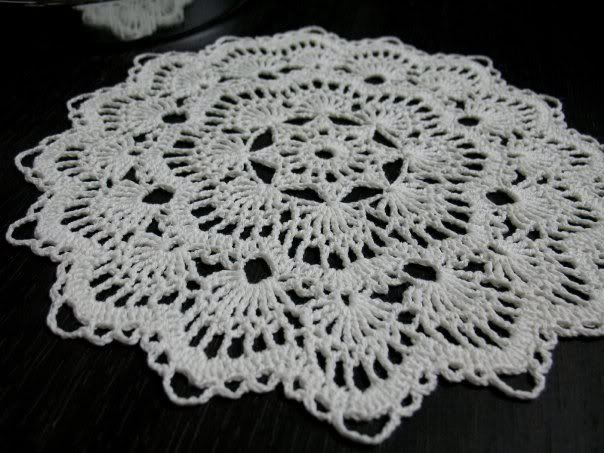 I think I did it with smaller thread than recommended...it's pretty small. But it's cute and pretty and looks nice on our night table.
Very tired today, as usual. Luckily, I can sleep in tomorrow because we're moving offices and the movers will be there all morning. I have to resist starting a new doilie tonight so I don't exhaust myself!