Saturday, June 30, 2007
Finally, here are the links to our trip pictures!
And here are some of my favorite pictures!
Friday, June 29, 2007
It's been some time since I last posted anything; thanks to Aaron for bringing that to my attention! And to think the other day I was thinking about getting a cyworld page. Yeah right! I can hardly keep this and facebook going!
In the last two months, too much has happened for me to write about. Of course, Sejin and I went to Greece, Turkey, and Dubai for one month. We got back to Korea on May 27th and jumped back into reality -- that was hard! I'm getting back into my routine now, which is good. I'll post some pictures of some highlights of the trip tomorrow.
So, we're back and working hard to make back all the money we spent! Work is going well for me, although I'm not pushing myself as hard since having some stomach problems due to stress. I did some part-time acting work, which was unexpected and fun. I was in a very popular Korean sitcom called "High Kick." I had quite a few speaking lines and I got to meet some famous Korean actors. Sejin was so proud of me and told almost everyone he knew. Everyone watched the airing, so it was kind of exciting. Yesterday I shot an English educational video. It will accompany a book ... which was written by my boss (I had no idea when I agreed to do it that it was his book!). Anyway, these little acting gigs are kind of fun and break up the monotony of Monday-Friday, 10-7...
Links to the program:
(I'm in the first two parts. I'm a flight attendant.)
Part one
Part two
Part three
Some pics from that day: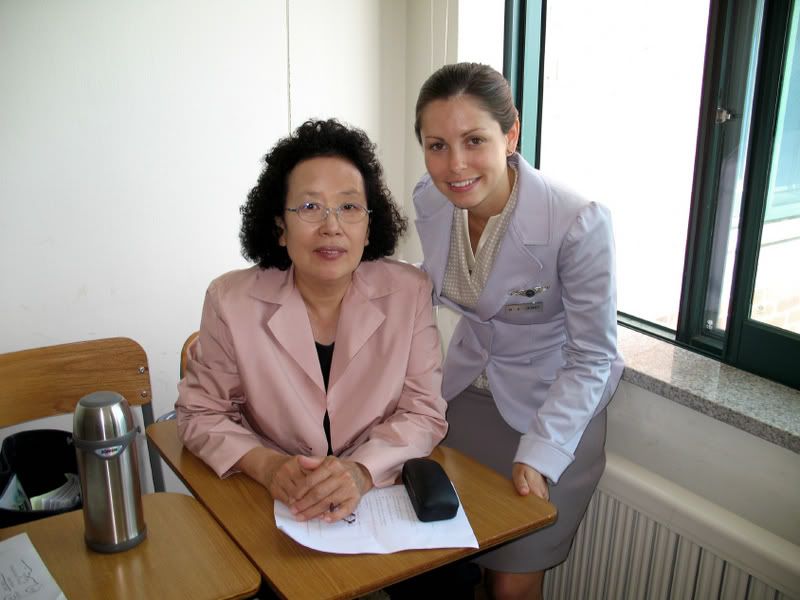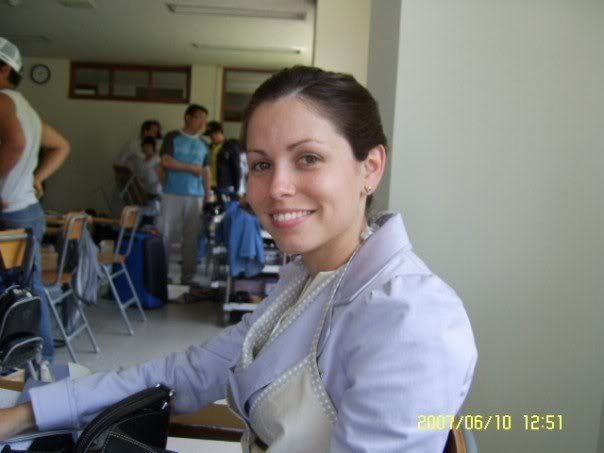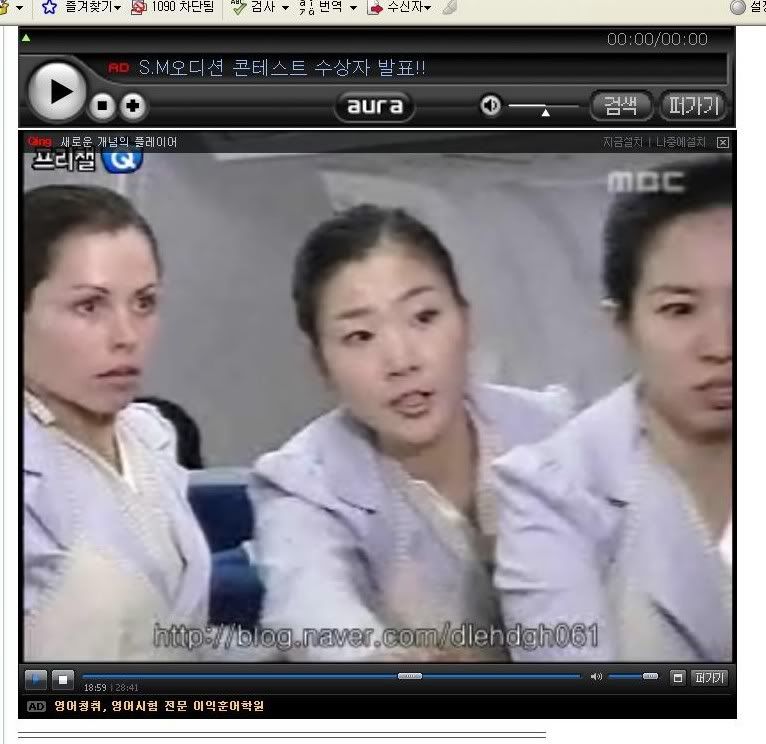 It's "three showers a day" season here in Korea....hot and sticky and a lot of rain. Poor Toto seemed to be wilting, so I decided to get her shaved for the summer. It turned out to be both a good and bad idea. It was bad because they had to sedate her to do it, and she was pretty sick all day last Saturday. It was also $50. It was good because Toto is so happy and active since losing her fur -- I've never seen her so playful and content. I didn't realize how much her hair was weighing her down. Another bad part is that they cut her like a lion/poodle, so she lost some of her cuteness. But as long as she's happy...
She's trying to wake up...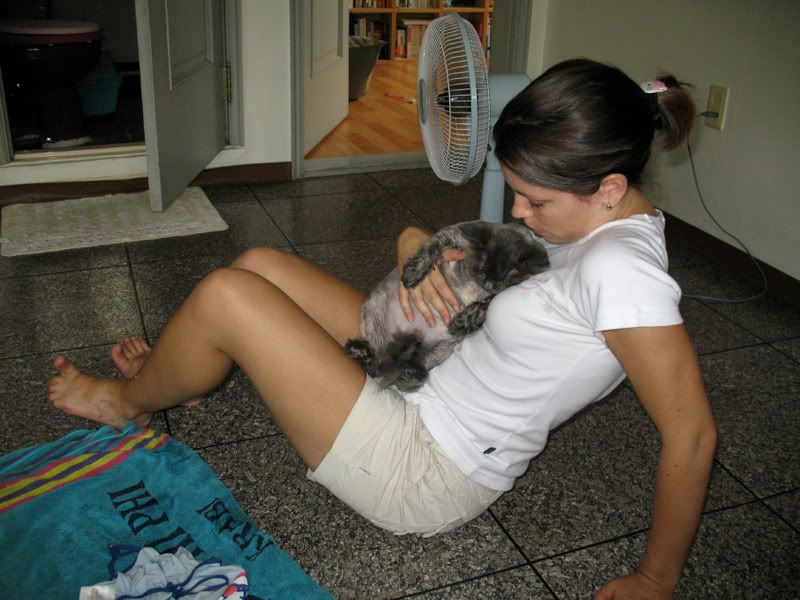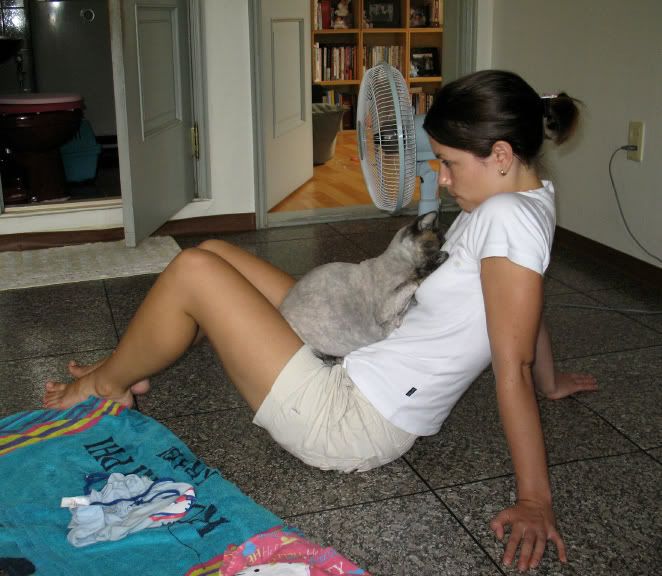 Her lion tail: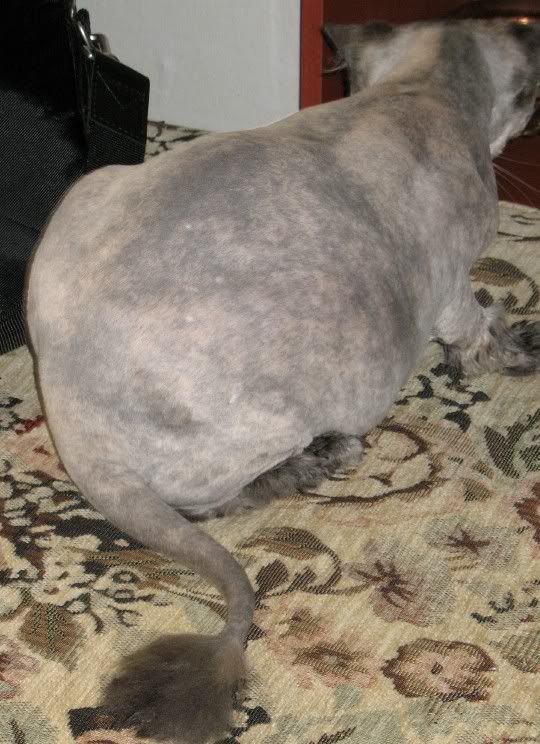 I learned to crochet, finally! It's something I've been wanting to do for so long, so I picked it up one night last week and learned! It's a nice contrast to knitting and I think I'm really going to enjoy it. I made a shawl, which I really don't like, but Toto does. She can keep it.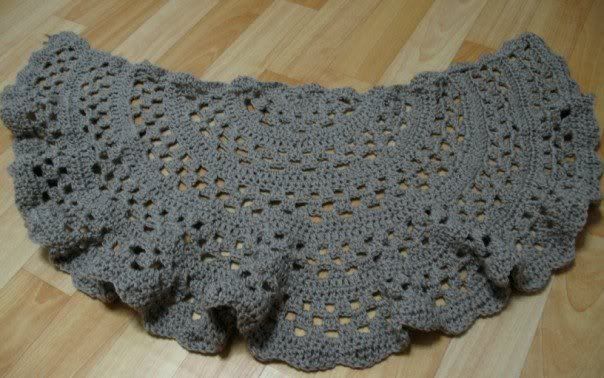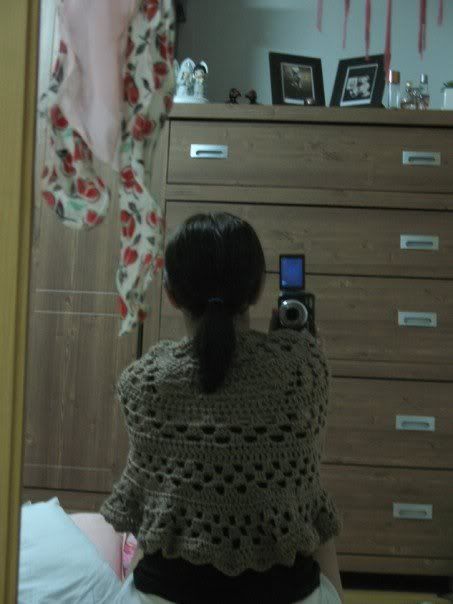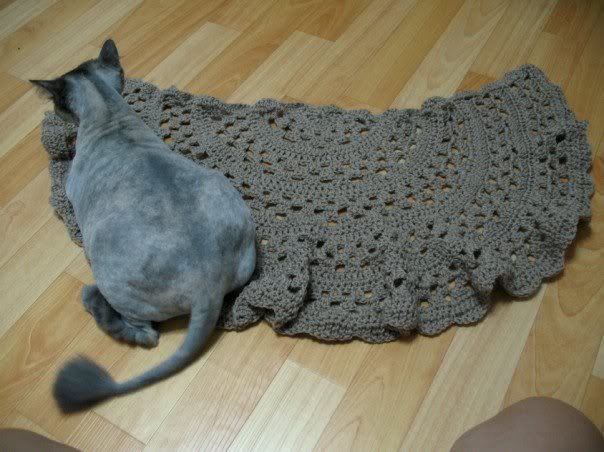 Hmmm, not much else has happened. I've met some good people in the last month, which is nice. Sometimes it's hard living in Korea because friends come and go all the time. You really have to make all the friends you can.
Well, I just got home from Myeong-dong and I'm pooped. I have to work tomorrow (Saturday) because I did that video shoot yesterday. Not happy about going into the office on the weekend.....maybe I'll sneak in some crocheting!