Well, I took the day off work today...not feeling the greatest and I feel I've done more than my fair share of the work for the week -- but that's another story. I still proofread from home although I didn't have to -- takes some of the guilt off.
It's hard to believe it's almost Thursday already! Feels like yesterday was Sunday. Speaking of Sunday, I bought some cool stuff at the stationery shop near Sejin's parents' place. In Korea, they sell these cute little postcards to give your friends. They're only about 10 cents and they're so cute. Here are a couple (yes, I know there are tonnes of spelling errors but that's what makes them cute!):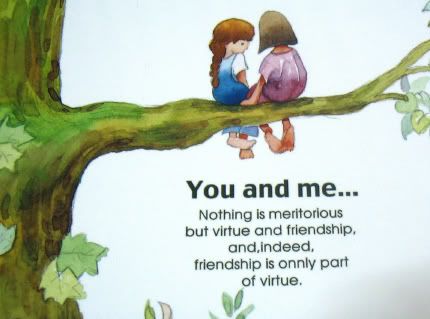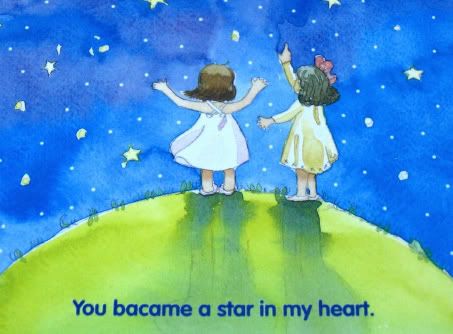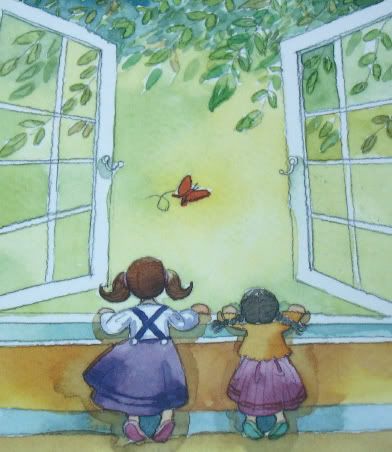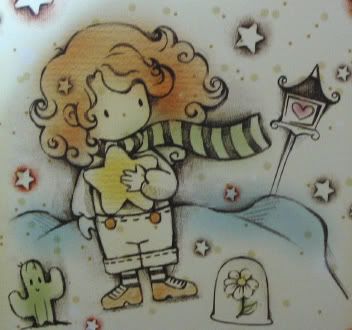 It's been a very busy week. Deadline is this Friday (wow, that's tomorrow!) for volume three of our books. I'm a little worried, given it'll be the first books published since I became "team leader Sarah," but I think it'll be alright as long I can proofread the design copies.
Sejin should be here soon. We're having pizza for dinner tonight. Maybe not such a good idea since I'll be on a beach in Greece in less than a month, but I can't resist Papa John's -- just can't. Speaking of the husband, here's a good picture of us from last Saturday night at Meg's housewarming party: