They're finally done. I'll never knit another pair of plain socks again. It took everything in my being to knit the second one! Way too boring. My next socks will have to have some kind of pattern to keep me interested.
I was originially knitting them for Sejin, but I doubt they will fit him. Too small.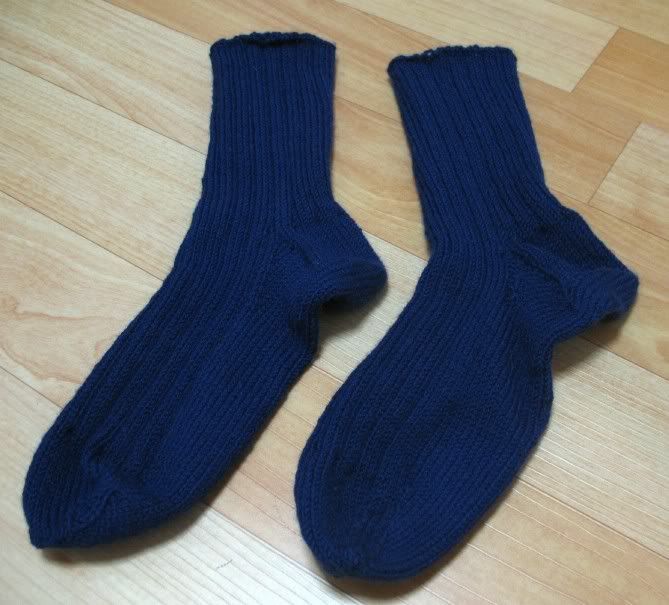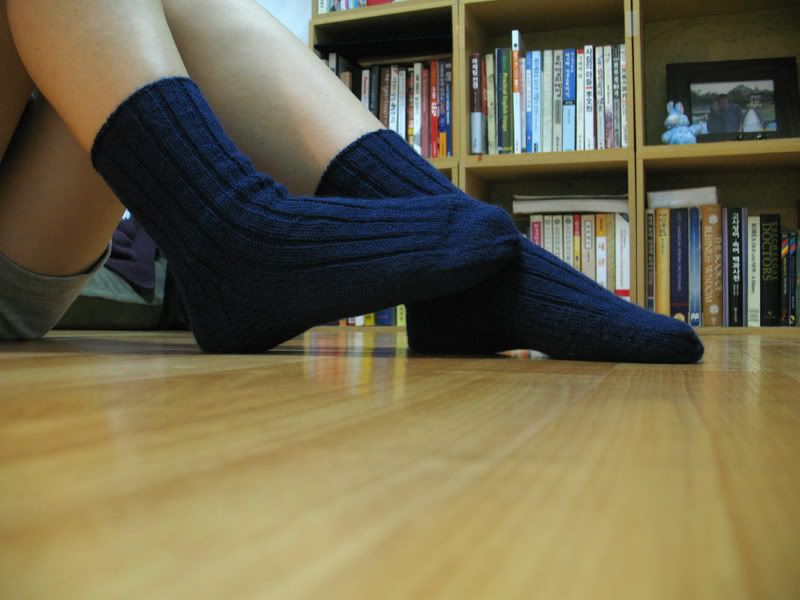 Now I must fight the urge to begin a new project and finish all the others that have been on the needles for months!