Got no baby to put it on and it's not quite good enough to give as a gift to any of many friends having babies now, so I'll just put it away for later. Didn't take too long and a good starter project for sweaters. Picking up the stitches around the collar was difficult for me and you can tell it's a little crooked. Oh well, live and learn.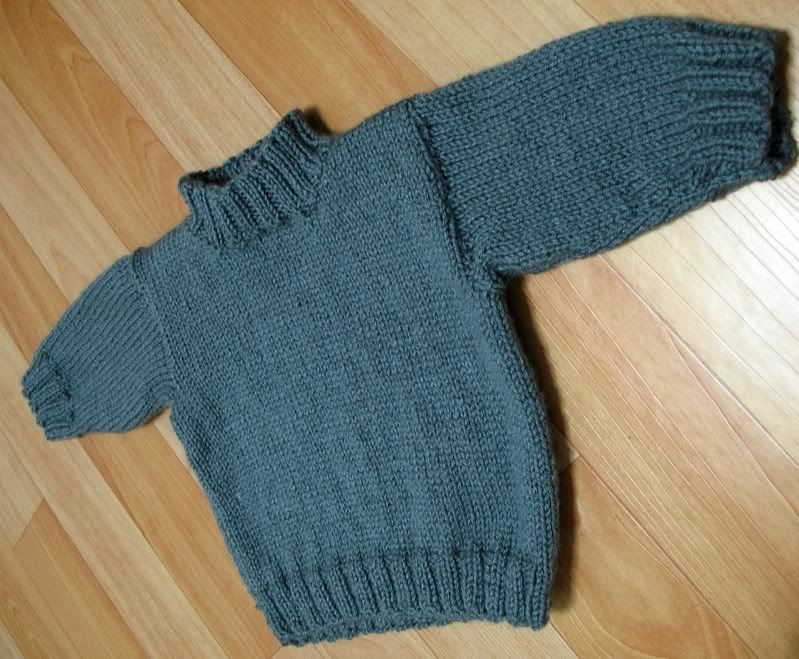 Still planning the trip -- can't believe we're leaving in less than two weeks and I have very little planned! Oh well, it will fall together. Can't wait to get away for a while. Sejin has a new job at ING insurance all lined up for when we get back. Here's a pic of Sejin and his new manager's baby. I hope to see a lot more of little Wonjoon.

And a final funny pic from last weekend's shopping trip to Dongdaemun. These poor Koreans don't know what the heck their shirts say!